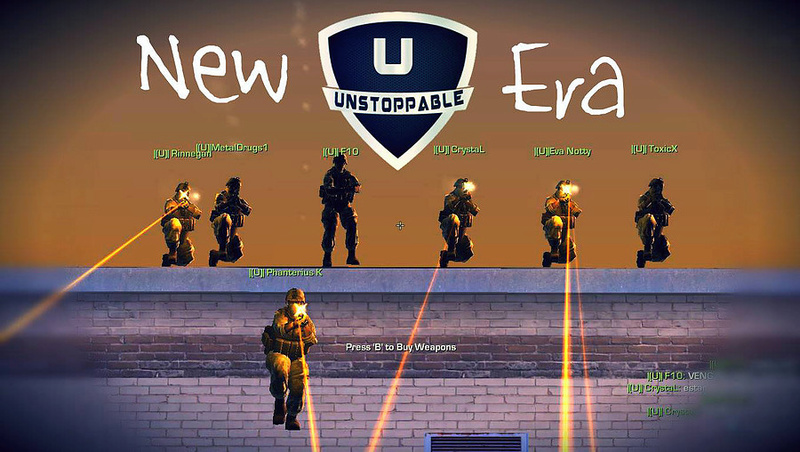 |[U]| Clan was created by a group of friends who decided to leave a clan and start a challenge together.
While the game is exciting, we were not very skilled, then, four friends gather and determination to create his own clan that has web, forum and everything you need to develop tactics, lectures, strategies, chat or take just comment or video capture. At that meeting we had everything but the clan name, the name "U" and is proposed as well as a July 12, 2016 "U" Clan is created. Fortunately friends who knew us decided to join and grow and is also still fighting every day to grow and learn everything we can about this beautiful game.
1 - We ask our members to show the right attitude for both the clan, and for our "CLAN WARS". Clan priorities should be the priorities of the members, where the clan goes, all we

2 - Our members should promote the good reputation of the clan servers. Involucrarce not stupid fights or arguments basándoos in "I'm much better than you", use appropriate language in chat game. Common sense is the best word to define the rule of this section.

3- Do not give your opponent the opportunity to obtain private information clan. Do not talk about our tactics, plans, strategies or equipment we have in places where enemies can have the opportunity to gain that information.

A good example are public forums. Of course we have a golden rule against providing accounts to people who do not belong to the clan. The clan chat is for clan members and anyone else.

4- We use Raidcall in this clan, we ask to have it installed and configured with a working microphone. While playing with us you must be connected to Raidcall.

5- If you leave or you take a break from the game, talk to the leader to clarify the reasons, leave the game does not mean leaving the clan. Being in this clan is a privilege, if you get away that privilege will be gone forever.

6- If you plan to be away from the game or the forum for more than 10 days, we suggest that we communicate through the forum, otherwise you might find yourself outside the clan.

7- If you decide to get out of the clan, that it will be what you've done. After leaving the clan, he will never again be invited under any circumstance.
1- Apply on our forum or contact us at our Raidcall.
2- Send a message to any member of the clan, who wants to be part of our clan.

What is your Real-Life Name:
What is you're facebook name:
Where are you from:
What is your age:
In-Game Name (BeGone):
What games are you currently are playing:
How can you Contribute to |[U]| :
Because he wants to join |[U]
What qualities make you special from others:
What does loyalty mean to you:
List a few people that you 'May Already Know & played with:
What is your clan history? And why did you leave all of your previous clans:
Have you been Recommended by any Member? If yes, state the name:




Posts

: 1


Join date

: 2015-09-11






Posts

: 1


Join date

: 2016-12-01





Similar topics
---
Permissions in this forum:
You
cannot
reply to topics in this forum