""We are a new clan in Begone that's why We don't fear anybody...We are here to win...We are here to bring pain...We are to fight for what's right...We will take down every clan that stand's in our way...We will kill and We are FEARLESS...
This clan was created over a year ago by me trooper73,it begun as a clan page at facebook because that's the time when the old Begone is gone...until now i continue the legacy and trying to be dominant clan in Begone nowadays...
+ No Multi- Clan
+ No Spam
+ No H@ck or Glitch
+ Respect other Member's
To Die is to Rest but |[B.S]| Broken Skull is the Best..>>>
1. Do not abused any other person in this and or any other clan anyway
2. Do not Spam any other member's with messages
3. You must be an active player
4. Do not show disrespect to the clan
5. Use appropriate language at all times
6. Never used H4cks
7. You must know how to speak English
8. Wear clan tag ALWAYS
# Profile Link:
# Age:
# Gender:
# Country:
# Best Map:
# Worst Map:
# Best Weapon:
# Worst Weapon:
# Clan History..(if any)...
# How many years did you play this game?...
# Why do you want to join this clan?...
# What do you have to offer to this clan?...
# Will you be loyal to this clan?...
# Face Book Account..(required)...
triskelion: http://www.nplay.com/forum/ucp.php
Last edited by trooper73 on Sat Dec 12, 2015 6:58 pm; edited 1 time in total
Proud to be Pinoy...

hello guys...




Posts

: 2


Join date

: 2015-12-12


Location

: Philippines



[quote="trooper73"]
triskelion wrote:

hello guys...
hi bro ...good 2 see u

---
thanks bro



Posts

: 2


Join date

: 2015-12-12


Location

: Philippines



# Profile Link:i can't , i'm new at this forum.
# Age: 12
# Gender: Male
# Country: France
# Best Map:Crane
# Worst Map: Tower
# Best Weapon: M249
# Worst Weapon: Shotgun
# Clan History..(if any)...
# How many years did you play this game?... atleast i started the game 4 years ago , and stopped , now i'm back
# Why do you want to join this clan?... Because this clan look more serious
# What do you have to offer to this clan?... Loyalty , and victory
# Will you be loyal to this clan?... Yes of course
# Face Book Account..(required)... Mldu Kogama
_________________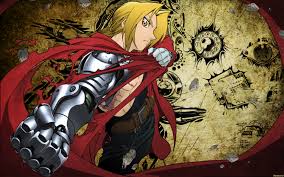 Posts

: 1


Join date

: 2016-12-30





Similar topics
---
Permissions in this forum:
You
cannot
reply to topics in this forum